Where do poetry and science intersect?
Do they intersect at all?
Consider the patterns in both poetry and science. Or consider how each discipline uses observations to make sense of the world. Certainly, both use their own techniques and require creativity and even problem-solving. Perhaps the two disciplines are not so very different?
We love to start any science program for youth with a poem or two… Here are some great books of poetry we have used. What are your favorites? Let use know at askwater@aqua.wisc.edu!
ABOUT WATER
In The Sea by David Elliott; Illustrated by Holly Meade
In The Small, Small Pond by Denise Fleming
In The Swim: Poems and Paintings by Douglas Florian
Sail Away: Poems by Langston Hughes; Art by Ashley Bryan
Song of the Water Boatman and Other Pond Poems by Joyce Sidman
Water Sings Blue: Ocean Poems by Kate Coombs; Illustrated by Meilo So
Water Can Be by Laura Purdie Salas; Illustrations by Violeta Dabija
ABOUT FLORA AND FAUNA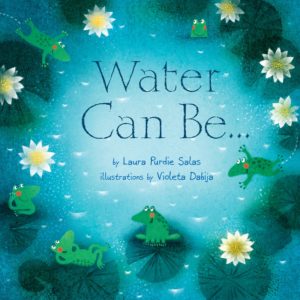 H Is For Hook: A Fishing Alphabet by Judy Young and Illustrated by Gary Palmer

Fine Feathered Friends: Poems for Young People by Jane Yolen; Photographs by Jason Stemple

Flutter & Hum: Animal Poems = Aleteo Y Zumbido: Poemas de Animals by Julie Paschkis

Insectlopedia: Poems and Paintings by Douglas Florian

Lizards, Frogs and Polliwogs by Douglas Florian

Song for the Whooping Crane by Eileen Spinelli

Step Gently Out Poem by Helen Frost; Photographs by Rick Lieder

Swirl by Swirl: Spirals in Nature Written by Joyce Sidman; Illustrated by Beth Krommes

Ubiquitous: Celebrating Nature's Survivors by Joyce Sidman; Illustrations by Beckie Prange
ABOUT WEATHER AND SEASONS
Firefly July: A Year of Very Short Poems Selected by Paul B. Janeczko; Illustrated by Melissa Sweet

Iguanas in the Snow and Other Winter Poems by Francisco X. Alarcón, Illustrations by Maya Christina Gonzalez = Iguanas in la Nieve Y Otros Poemas De Invierno / Poemas, Francisco X. Alarcon; Ilustraciones, Maya Christina Gonzalez

Once Around the Sun by Bobbi Katz; Illustrated by Leuyen Pham

A Poem for Peter: The Story of Ezra Jack Keats and the Creation of the Snowy Day Andrea Davis Pinkney; Pictures by Lou Fancher & Steve Johnson

Rain. Poems. Selections. by Anders Holmer

Winter Eyes: Poems & Paintings by Douglas Florian

Winter Bees & Other Poems of the Cold Joyce Sidman & Rick Allen
ABOUT GETTING IN THE GARDEN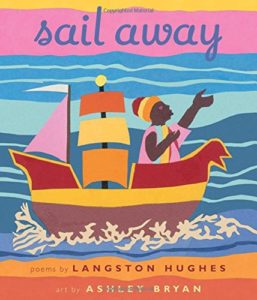 I Heard It from Alice Zucchini: Poems about the Garden by Juanita Havill; Illustrated by Christine Davenier

When Green Becomes Tomatoes by Julie Fogliano, Illustrated by Julie Morstad
ABOUT OUR EARTH

The Green Mother Goose: Saving the World One Rhyme at a Time by Jan Peck and David Davis; Illustrated by Carin Berger

Thank You, Earth: A Love Letter to Our Planet by April Sayre