Plastic Entanglements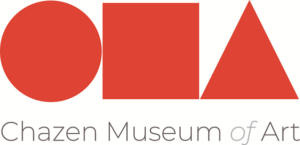 The Wisconsin Water Library and the UW Sea Grant Institute are proud to collaborate with the Chazen Museum of Art at UW-Madison on their exhibition, Plastic Entanglements: Ecology, Aesthetics, Materials. The exhibition features contemporary artwork investigating the complex cultural and material nexus that is "plastic." In conjunction with the exhibition, the library and Sea Grant staff have put together the following materials for students and educators to take a deeper dive into the connection between the art of plastics and the science of marine debris.
Any school or community organization that visits the museum for a tour is welcome to use these materials to extend the learning about the art and science of plastics in our aquatic environments.
If you have any questions about these materials, please contact Anne Moser. If you have any questions about arranging a tour of the exhibition, please contact Adrienne Rich, assistant curator for education at the Chazen.

Banner art: Vik Muniz, Sarah Bernhardt from Rebus, 2010, digital C-print. Purchased with funds provided by the Friends of the Palmer Museum of Art, Collection of the Palmer Museum of Art, 2011.25. © Vik Muniz, courtesy of Sikkema Jenkins & Co., New York.
.
---
Environmental Education and Awareness at University of Wisconsin-Madison as provided by a grant from the National Marine Sanctuary Foundation and the National Oceanic and Atmospheric Administration (NOAA) Marine Debris Program.
---